Published on 2020-05-26 17:03:01
Baked vegetables with olive oil and balsamic vinegar
A simple, quick and easy recipe to serve delicious vegetables as an appetizer.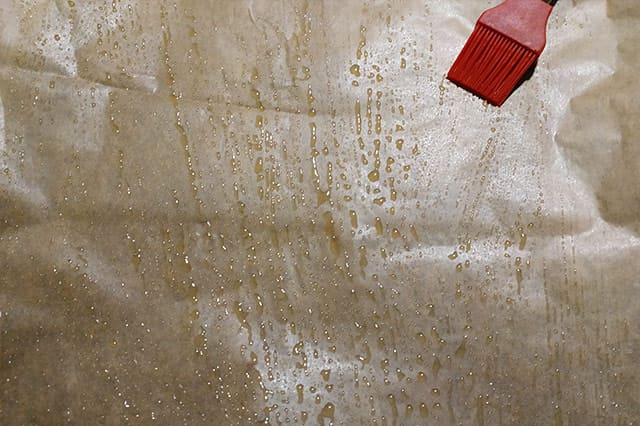 On a baking sheet or baking sheet that you have previously oiled with olive oil, arrange your vegetables.
To oil the plate you can use a food brush or an olive oil spray.
For vegetables, it depends on the season and your taste: cherry tomatoes, vine tomatoes, onions, zucchini, eggplant, red, green, yellow peppers,...
Depending on the vegetable, cut them into strips, rings or quarters.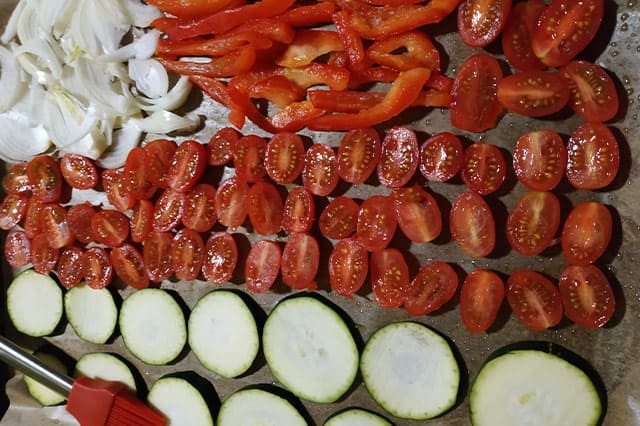 Once the vegetables are on the plate, brush them with olive oil or use a spray to spray the oil on your vegetables (more practical).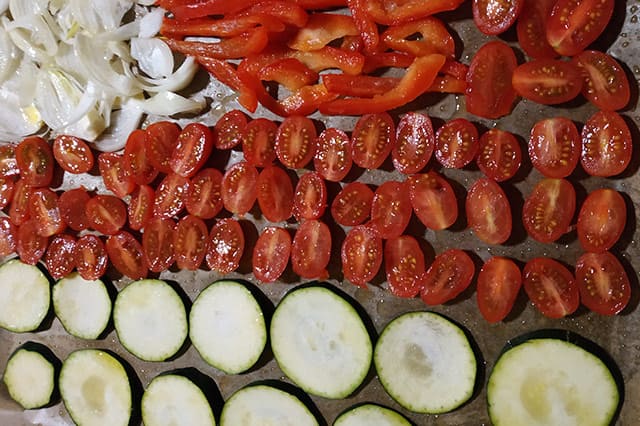 Do the same with the balsamic vinegar.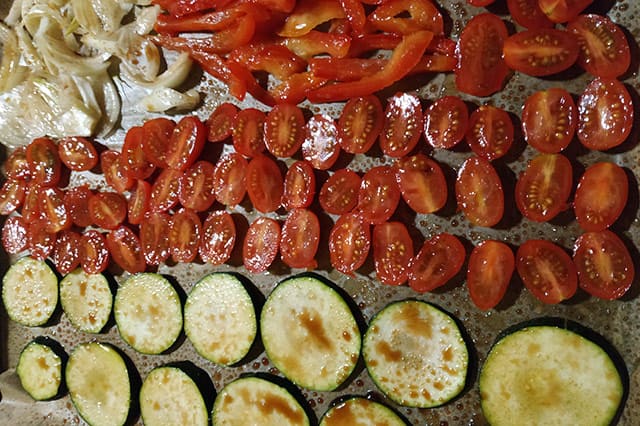 I like them plain, but you can add salt, pepper or use herbs to flavor your vegetables.
Bake Th 6 (18°) and watch the cooking.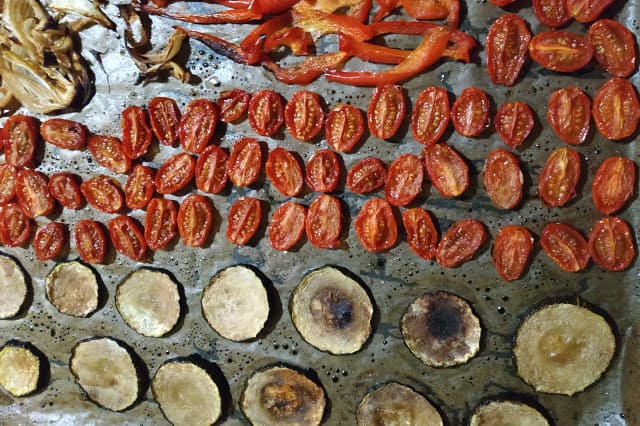 Once the vegetables are cooked, refrigerate them before serving. You can, always according to your taste, increase the acidity of your vegetables by letting them soak in a base of balsamic vinegar. They will then develop greater acidity.
Refrigerated, they will keep for several days. You can thus prepare them one or two days before the tasting.