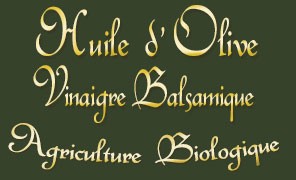 Back

Bio oil
Balsamic vinegar
Pistou, tapenade & sauce

4+1

Blog

Read on our blog

Find out more about our products, their uses and recipe ideas ...

Learn more about balsamic vinegar.

Mini savory cakes with green or red pesto

Aubergine, cherry tomato and chicken goat cheese wrap

Salmon wrap with green pesto and peppers, on a revisited risotto

Chicken terrine with red or green pesto

Légumes au four à l'huile d'olive et au vinaigre balsamique

Learn more about olive oil

Pesto or Pistou ?

Tuna or shrimp avocado
 
Arrabiata spicy sauce - 200g
Tax included
Delivery : 3 to 4 days
Benso Arrabiata sauce is made with dried tomato cream, Pécorino and Grana cheeses, capers, olives, sweet peppers and extra virgin olive oil.

Benso Arrabiata sauce reconciles you with chili pepper: raised "as it should", it brings the heat of the south and Provence in your plates.

Benso Arrabiata sauce will raise all your dishes and will be appreciated with pinnae, on a pizza, grilled toasts ... and generally all the dishes which you wish to take up and spice up the taste! At the moment of serving, you can decorate the Benso Arrabiata sauce with grated pecorino cheese ...

Weight: 200g

Organic certification controlled by ICEA

Delivery from € 6.90 in Relais Colis

A question ? 0673189525
Tradition of Italian cuisine, the arrabbiata sauce belongs to the family of hot sauces that are legions in the Mediterranean rim!

The traditional Arrabiata recipe incorporates a simmered tomato sauce: garlic and chilli, topped with parsley or fresh basil.

The recipe proposed by Benso innovates by working on a base of dried tomatoes and olive oil!

Cool with a drizzle of olive oil once opened.