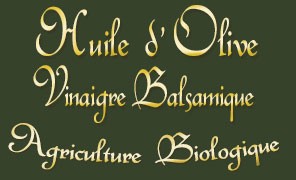 Back

Bio oil
Balsamic vinegar
Pistou, tapenade & sauce

4+1

Blog

Read on our blog

Find out more about our products, their uses and recipe ideas ...

Learn more about balsamic vinegar.

Mini savory cakes with green or red pesto

Aubergine, cherry tomato and chicken goat cheese wrap

Salmon wrap with green pesto and peppers, on a revisited risotto

Chicken terrine with red or green pesto

Légumes au four à l'huile d'olive et au vinaigre balsamique

Learn more about olive oil

Pesto or Pistou ?

Tuna or shrimp avocado
 
Organic and bio-dynamic balsamic cream of modena - 150 ml
The cream of Benso balsamic vinegar of Modena comes from organic and bio-dynamic agriculture.

The Benso cream of balsamic vinegar of Modena  is a reduction of 3 years of age organic balsamic vinegar IGP .

This concentrated balsamic vinegar will be used on your salads, meats, poultry, fish, for the decoration of your plates, but also on your strawberries in summer ...

Available plain or flavored.

150 ml

Organic certification controlled by ICEA

Delivery from € 6.90 in Relais Colis

A question ? 0673189525
Uses :
on foie gras, lettuce, lamb's lettuce, arugula, tomato salad, on meat, poultry, shellfish, fish

cheese board

strawberries, raspberries

ice cream