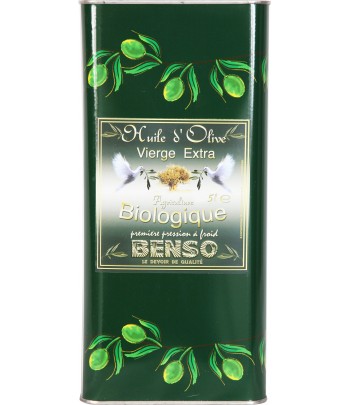 Never be short of your favorite oil: opt for the 5 liter format!
Benso Organic Olive Oil is a high quality, first cold-pressed olive oil that is obtained only by mechanical means.
Benso organic olive oil comes from Leccino olive, a variety of Tuscan olives that give it a taste of fresh grass and hazelnut.
The olive, like the wine is a product sensitive to the climate. Each year, olive oil develops different flavors.
Benso organic olive oil this year releases aromas of slice of green tomatoes, raw artichoke and, at the end of tasting, almond all with very little bitterness.
5 liters