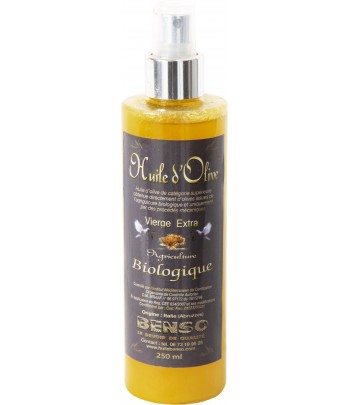 Practice, the BENSO virgin olive oil spray extra virgin helps to better dose the amount of oil used, spread evenly over your dishes, salads or stove. The fine misting of the spray allows a control and a saving of olive oil.

Benso Organic Olive Oil is a high quality, first cold-pressed olive oil that is obtained only by mechanical means.

Benso organic olive oil comes from Leccino olive, a variety of Tuscan olives that give it a taste of fresh grass and hazelnut.