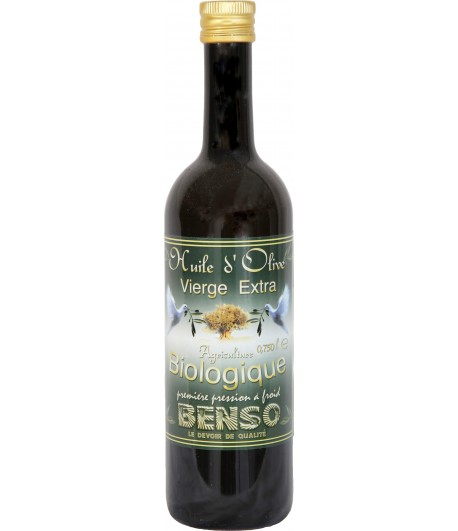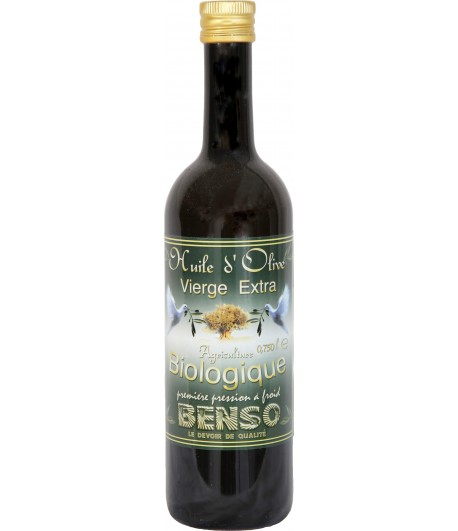  
Benso Organic Olive Oil - 75 cl
Reference:
No tax
Delivery : 3 to 4 days
Huile d'olive de qualité supérieure, de première pression à froid, obtenue uniquement par des procédés mécaniques.
Cette Huile d'olive de tradition est obtenue par la première pression à froid d'olives issues exclusivement de l'agriculture biologique. Une varité d'olives toscane confèrent un goût d'herbe fraîche et de noisette à cette huile d'olive biologique
Son taux d'acidité est 0,38, il ne dépasse jamais le 0,5.
C'est un grand cru !
3 other products in the same category: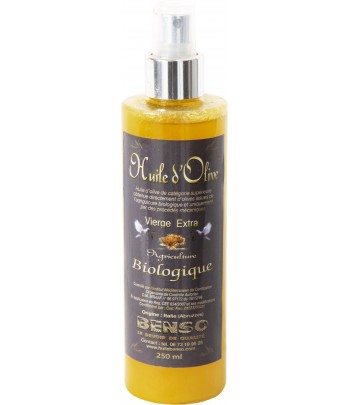 Practice, the BENSO virgin olive oil spray extra virgin helps to better dose the amount of oil used, spread evenly over your dishes, salads or stove. The fine misting of the spray allows a control and a saving of olive oil.

Benso Organic Olive Oil is a high quality, first cold-pressed olive oil that is obtained only by mechanical means.

Benso organic olive oil comes from Leccino olive, a variety of Tuscan olives that give it a taste of fresh grass and hazelnut.