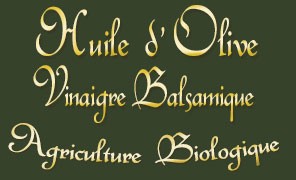 Back

Bio oil
Balsamic vinegar
Pistou, tapenade & sauce

4+1

Blog

Read on our blog

Find out more about our products, their uses and recipe ideas ...

Learn more about balsamic vinegar.

Mini savory cakes with green or red pesto

Aubergine, cherry tomato and chicken goat cheese wrap

Salmon wrap with green pesto and peppers, on a revisited risotto

Chicken terrine with red or green pesto

Légumes au four à l'huile d'olive et au vinaigre balsamique

Learn more about olive oil

Pesto or Pistou ?

Tuna or shrimp avocado
 
Black olives paste - 200g
Tax included
Delivery : 3 to 4 days
Benso Black Olives Paste is made from premium black olives, extra virgin olive oil and salt.
Benso Black olives paste is not a tapenade: no capers or anchovies. It is therefore a softer product, close to the taste of the black olive from which it is directly derived.
Benso Black Olives Paste can be enjoyed simply on grilled toasts. Black olives paste Benso will also enhance a fish with a little lemon.
Weight : 200g

Organic certification controlled by ICEA

Delivery from € 6.90 in Relais Colis

A question ? 0673189525
The Leccino olive at the base of this Benso Black Olives paste gives a great sweetness and a pronounced taste of olive. Its use is limited only by your imagination.

The Benso Black Olive paste, once opened, can be kept cool with a drizzle of olive oil.
Uses:
on toast, plain or with fresh goat cheese sprinkled with thyme
on fish fillets en papillote in the oven 15 mn
with mashed potatoes and deglazed black pudding with white wine
on a tomato salad with basil
with pasta.