Published on 2020-05-27 16:14:20
Mini savory cakes with green or red pesto
A quick and easy recipe to make to enhance your aperitifs. Much better and healthier than many aperitif products.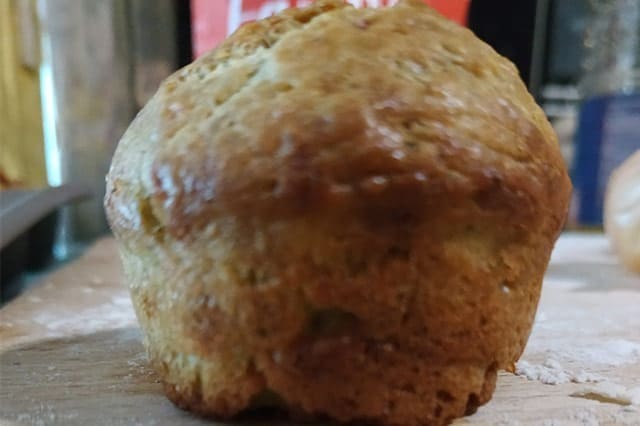 Ingredients:
13g of T45 or T55 flour
1 level teaspoon baking powder
1 egg
2 tablespoons of olive oil
1 natural yoghurt 125g
1 cl of milk
5g grated Parmesan cheese
5g of green or red pesto
In a large enough container, whisk together: the yogurt, egg and oil.
Gradually add the flour and baking powder.
Once a homogeneous mixture has been obtained, add the pesto and then the Parmesan. Add the milk as needed to obtain a smooth, supple but not too runny batter.
You can add a few finely chopped basil leaves to flavor and color or dried tomatoes cut into thin pieces.
You can replace the milk with rosé de Provence to flavor your mini cakes.
Put the mixture into mini cake moulds; fill them to 3/4 because the pasta will swell.
Bake for 2/25 min Th 6 (18g).