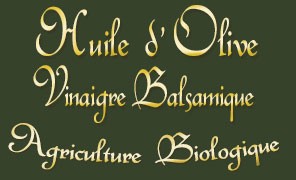 Back

Bio oil
Balsamic vinegar
Pistou, tapenade & sauce

4+1

Blog

Read on our blog

Find out more about our products, their uses and recipe ideas ...

Learn more about balsamic vinegar.

Mini savory cakes with green or red pesto

Aubergine, cherry tomato and chicken goat cheese wrap

Salmon wrap with green pesto and peppers, on a revisited risotto

Chicken terrine with red or green pesto

Légumes au four à l'huile d'olive et au vinaigre balsamique

Learn more about olive oil

Pesto or Pistou ?

Tuna or shrimp avocado
 
White organic balsamic vinegar of modena - 2 years old - 250 ml
Tax included
Delivery : 3 to 4 days
White balsamic vinegar is made from cooked grape must and not wine.
Unlike red balsamic vinegar, white balsamic vinegar does not undergo settling, so it stains very little and develops a great delicacy of taste.
Benso white balsamic vinegar comes from a blend of Lambrusco and Trebbiano PGI grapes from organic farming.
No added sugar for white balsamic vinegar Benso. It is aged in oak, cherry and mulberry.
Benso white balsamic vinegar is ideal on your salads of tomatoes, salad corn salad, arugula, to deglaze your meat, fish, cooking with your vegetables it will give them a very pleasant taste.
250ml

Organic certification controlled by ICEA

Delivery from € 6.90 in Relais Colis

A question ? 0673189525
Ideal on your salads of tomatoes, corn salad, arugula, to deglaze your meat, fish, cooked with your vegetables gives a very pleasant taste